The institute Yvette Pons has created author techniques registered by intellectual property to offer a better treatment to their clients. The Sulyfth therapy, available for professional formations, has been awarded at 2019 and 2022 as the best cabin aesthetic treatment.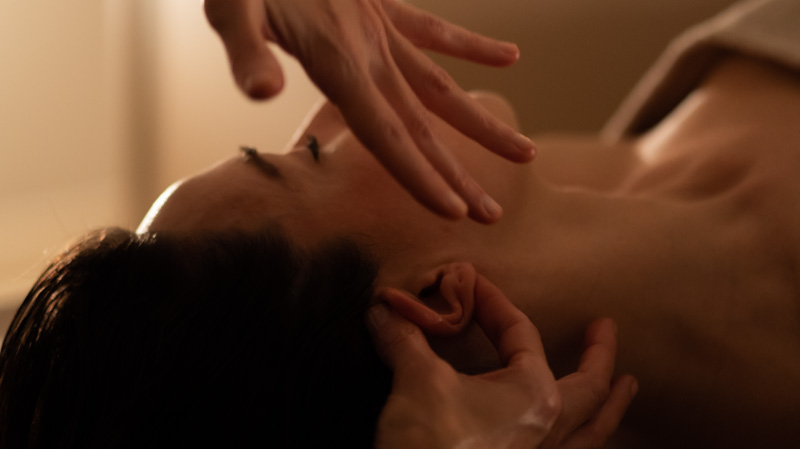 1ST PRIZE AT NATIONAL LEVEL
HAS BEEN AWARDED AT 2019 AND 2022 AS THE BEST CABIN AESTHETIC TREATMENT.

SULYFTH is a massage that is applied to the neckline, nape, neck, face and eye contour, getting back and, in some cases, eliminating muscle sagging, tissue sagging, expression lines and lack of skin luminosity… We cannot say that this method is a substitute for a surgical lifting, because it would be dishonest, not even that it achieves the result of a botox, because we will never be able to paralyze muscle movement, that would not be natural.
But I can assure you that with this therapy you will be able to improve, slow down and prevent the signs of the passage of time, just with your hands, and achieve a very satisfactory result, better than many machines and manual techniques. Just look at the before and after. The success of the fruit of SULYFTH® is the selection of different very studied and specific techniques to obtain a SUBLIME result in the treatment of facial rejuvenation.
ONLINE FORMATION AVAILABLE
Massage technique created for SUBLIME OIL, for their cabin treatment Remodeling Lift. It is a massage with a tissue and muscular lifting effect in the neckline, neck and face to help restore elasticity, tone and remodeling of the entire facial oval.
OXIGENATING
LYMPH DRAINAGE
Massage technique created for SUBLIME OILS, for their cabin treatment Bio Cellular Balancing. This is a method of lymphatic drainage of the neckline, neck and face, to help eliminate toxins, fibrosis due to stagnation of lymph in the tissues, activate cell oxygenation and promote the delivery of nutrients to the skin
T. 648 228 469 info@sulyfth.com