Express treatments with a very special price. Fast, effective and economic!
Treatments of 30 minutes just for 38€.
At Yvette Pons we have a department where every week we offer an express treatment at a special price, maintaining the quality that characterize us for those who have few time and at a very affordable price. We offer you a different service that will vary weekly.
Each express treatment can only be enjoyed during the same week as advertised. It will not be possible to book it or enjoy it after that period of time. If you want to know what treatment we offer each week, you can discover it through our Facebook or Instagram, or simply by calling the Institute, on the phone 93 804 62 02.
FLAT STOMACH
RENATTA FRANÇA
With the most effective manual techniques in synergy with products to reduce fat deposits in our abdomen and tighten the skin in this area, it is the ideal treatment to reduce the waist and achieve a flat stomach.
LAVATRON FACIAL
Treatment for hydrated, smooth and radiant skin
Facial technology with flash effect that hydrates, tightens and oxygenates the skin of the face, eye contour and neck. Its technology ensures that the energy and power received is the most appropiate at all times, acting according to the tissue to which it is applied and increasing its effectiveness and comfort sensation.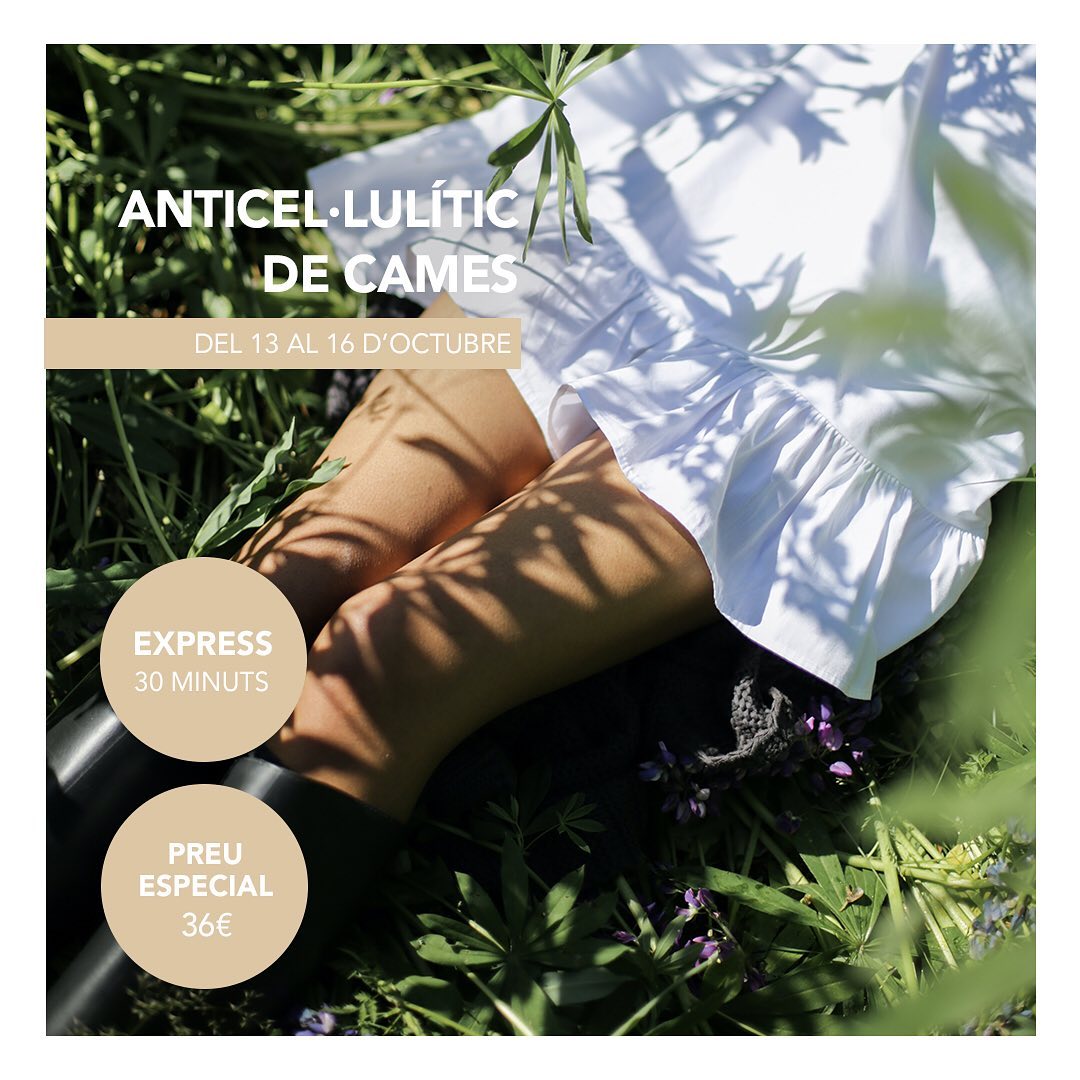 A treatment that combines the latest manual techniques to treat cellulite and lymphatic drainage, with specific and concentrated products to enhance results.
It is one of the best non-invasive radiofrequency treatments on the market that will help you to reduce facial flaccidity and the signs of aging, tightening the skin and regenerating collagen lost over the years.
FACIAL LYMPHATIC DRAINAGE
Rejuvenate, detoxify, provide luminosity, prevent fluid retention and improve the cellular metabolism of your face with this express manual treatment.
LIPOLED is an advanced non-invasive facial technology that reactivates the capacity and energy of your cells to deal with the signs of aging.
HAMMAN MOROCCO EXFOLIATION
The exfoliation is done with a Moroccan exfoliating glove and the best aromatic essential oils so that you can live an authentic experience that will awaken your senses.
A massage that acts directly on the lymphatic system to reduce swelling and heaviness in the legs, improves fluid retention, circulatory disorders and the appearance of the skin. It also acts effectively against cellulite and promotes relaxation.
The arms area is one of the most affected by sagging and that concerns to many people. Are you one of them? If so, take advantage of our express arm firming treatment to stimulate collagen and reduce volume.
The stress of going back to routine and bad postures that we adopt when working or studying can cause pain. Try this totally relaxing massage to eliminate all tensions.
Vitamin C is a true anti-aging secret, essential for keeping skin young and radiant. Its function when it is applied to the skin is to activate collagen synthesis, improve tissue texture and reduce blemishes.
RADIANCE HYALURONIC FACIAL
Super moisturizing treatment, with active ingredients based on hyaluronic acid, which nourishes, eliminates and improves expression lines for healthy skin.
YVETTE PONS
AESTHETIC INSTITUTE
Tel. 93 804 62 02
info@yvettepons.com
C/ Sant Martí de Tous, 37
08700 Igualada, Barcelona
Aesthetic institute accredited as a sanitary center for aesthetic medicine services.
Legal Advice
Privacy Policy
Cookies Policy